Some major hurdles faced
Paid for a membership, but not able to attend and make the most of it
Feeling demotivated
Feeling lazy
Not liking the vibe of the fitness centre
Trainers don't meet expectations
Bored of monotony
What if we tell you we have found the solution to all your fitness woes?
Well, we have and we are happy to present to you Pay Per Session and Unlimited Validity Memberships!
These are revolutionary concepts, we believe, that lets you try, experience, decide and then fix on a fitness regime! We want you to start on your fitness journey with nothing to hold you back.
(verb) Pay only for the session you want to attend. No upfront payment, neither membership nor pass needed!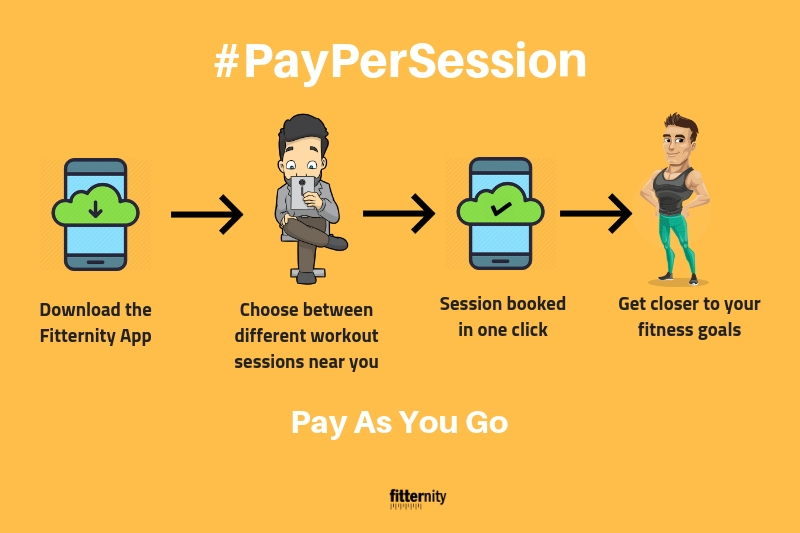 Take multiple sessions at the same place or different places, the choice is yours! More deets here: Pay Per Session
What if we tell you that your membership will never expire?
(noun) A sessions pack that can be purchased for your favourite gym/fitness centre but has no fixed end date. This includes short term or long term session packs.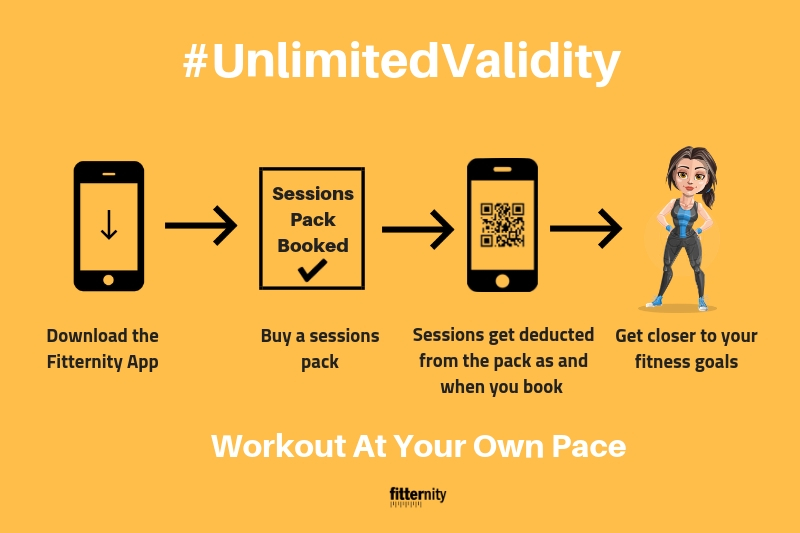 Once you decide on which workout regime you want to follow but are unsure to commit to a full-time membership, Unlimited Validity is made for you! You save money, and you can also track your usage! Not to forget, on scanning your QR code at the gym/fitness studio, you can earn yourself some sick rewards worth INR 25,000 under FitSquad!
Download the Fitternity App: Your one-stop destination to everything fitness!
You have now reached the end of this article, congratulations! We truly admire your dedication towards fitness! So here is a 50% off on Pay Per Session, use code: FITU50
If you have any questions, please feel free to call us on 022-61094444 or write to us on support@fitternity.com
Get Started with Fitness:
Mumbai | Delhi | Pune | Bangalore | Gurgaon | Noida | Hyderabad | Ahmedabad | Jaipur | Chandigarh | Faridabad