Mixed Martial Arts and Kickboxing is a growing sport in India. It helps build confidence, learn discipline and focus along with self-defense. To top it up, it is an excellent full body workout. These are just some reasons why you should train in kickboxing or mixed martial arts.
The rising tide of fitness through stringent regimes and grueling bouts has reached India, and these top studios will provide you with the perfect reason to spend your money. Here are the top 7 mixed martial arts and kickboxing studios for you to join in Delhi. Also, you don't need to have prior experience, just go and learn!
1. Knockout Fight Club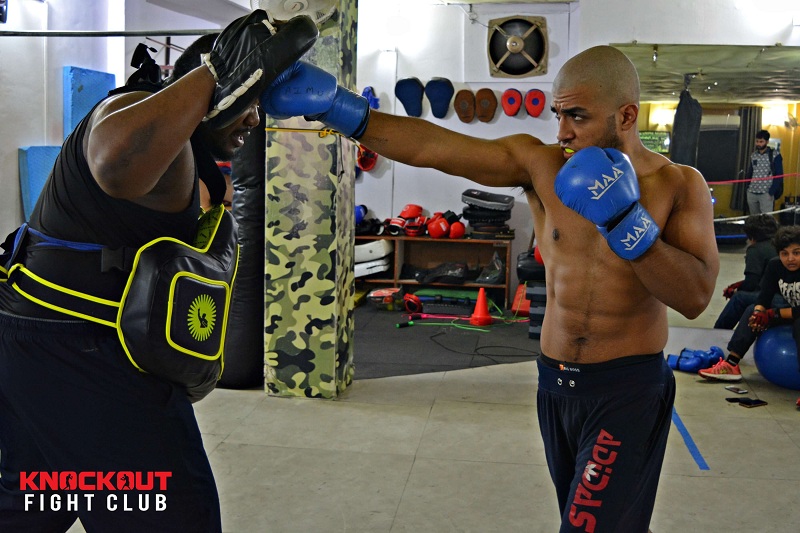 A self-defense training academy that focuses on combat sports and functional fitness to help gain optimal strength, endurance, power, and intelligence. Their program will get you fit, and give you skills you can immediately apply to a self-defense situation. So is it fight or flight for you? You can find them in the following locations:
i Kalkaji
Session cost: INR499
1 month: INR 2500
ii Saket
Session cost: INR 499
1 month: INR 1800
Session cost: INR 249
1 month: INR 1799
2. Fearout MMA and Fitness Academy – Janakpuri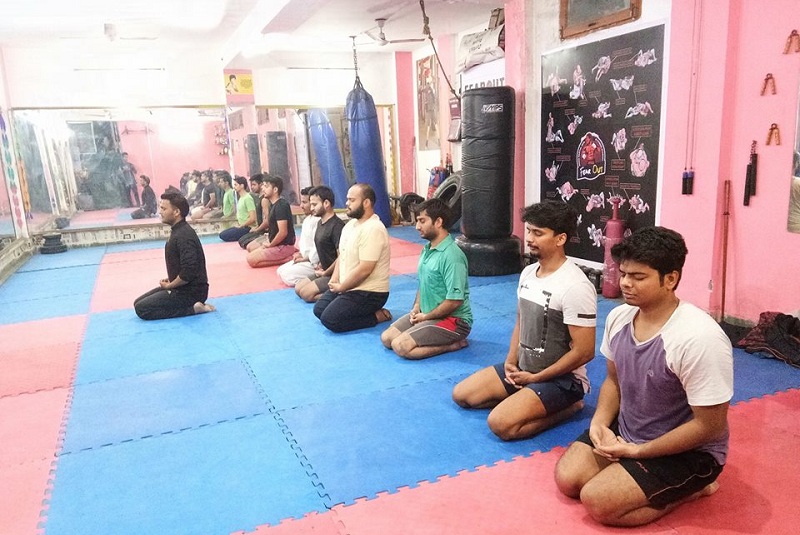 The belief here is to motivate and develop in a person, instincts and abilities quickly. With a great program designed for in depth knowledge and astute abilities this is a great place to learn and grow! Take a session to find out!
Session cost: INR 149
1 month: INR 1899
3. Knockout Martial Arts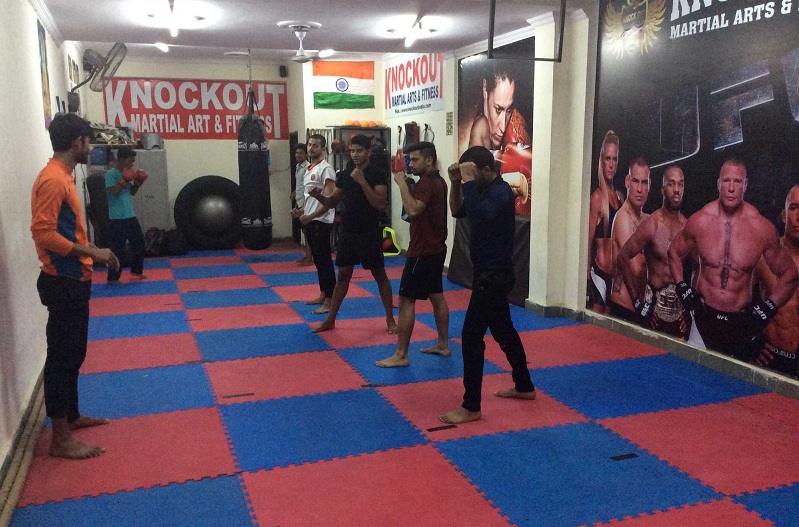 Knockout Martial Arts aims at harmonizing mind, body and spirit with nature. An all round and in depth learning process delivered by the club, serves to be a lifelong learning. Other reasons are to improve fitness, confidence, mental and emotional stability. They are located in the following areas:
Session cost: INR 149
1 month: INR 2500 onwards
Session cost: INR 149
1 month: INR 2250
iii Laxmi Nagar
Session cost: INR 149
1 month: INR 3000
Session cost: INR 149
1 month: INR 3000
4. Sanshinkan Martial Arts - Lajpat Nagar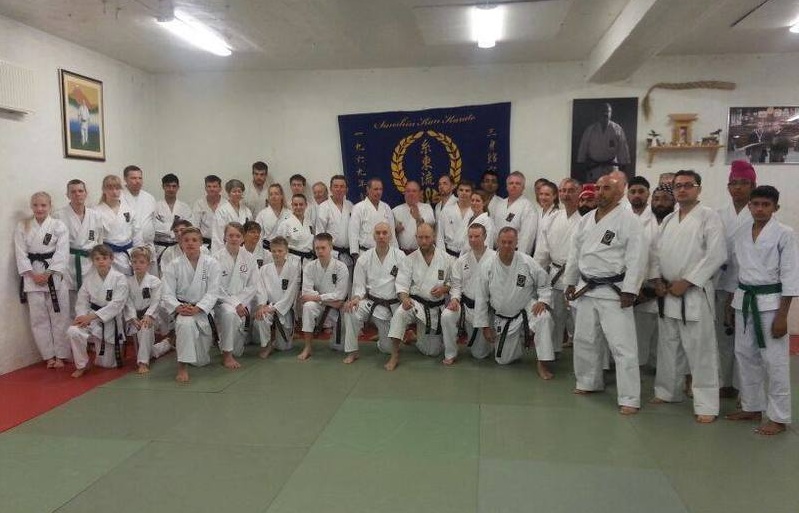 Sanshinkan incorporates all of Muay Thai, Boxing, Kickboxing, Brazilian Jiu-Jitsu and strength/conditioning techniques to get people in the best shape of their lives. It is completely equipped to provide world-class training to experienced fighters and to those who are new to the sport. So get in your shoes and begin!
Session cost: INR 149
1 month: INR 3000
5. Ultimate Tactical And Combat - Ultimate Krav Maga - Saket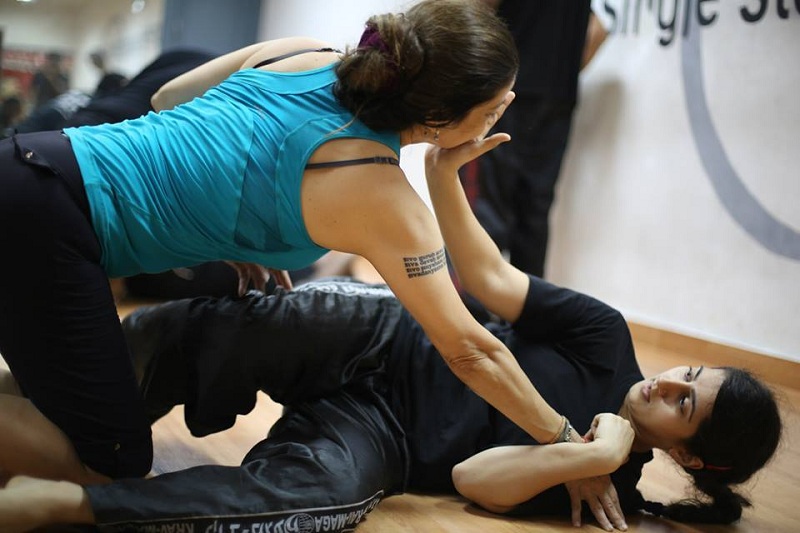 Krav Maga, the Israeli military self-defense and the fighting system are derived from a combination of techniques sourced from boxing, wrestling, aikido, judo, and karate, along with realistic fight training. The system is rated as the most effective, realistic and a great full body workout. When are you trying it out?
Session cost: INR 499
1 month: INR 3500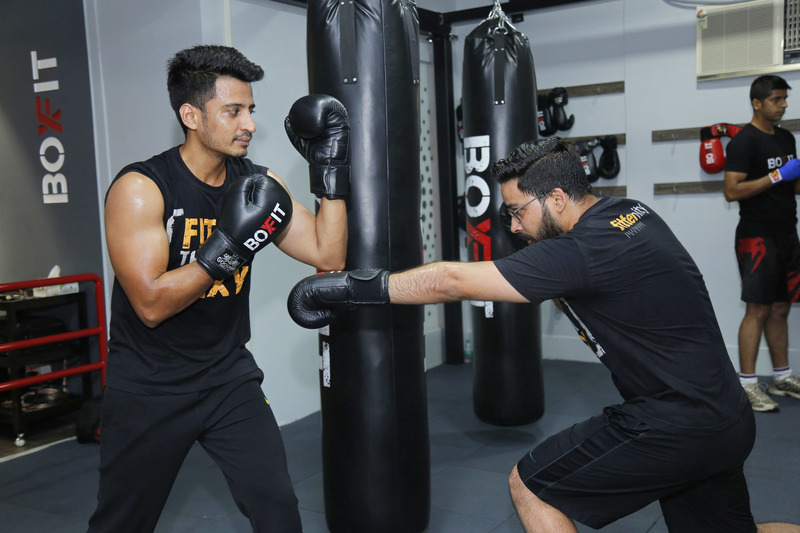 Boxfit is a dedicated fitness center for boxing and kickboxing classes where the best elements from a Boxer's and Kick Boxer's regime are put it in a 60-minute full-body workout. You set your own pace, your own intensity and thus making BoxFit for everyone. PS: No-contact Fitness class, which means NO SPARRING.
Session cost: INR 499
1 month: INR 4950
7. Delhi Rock - Greater Kailash 2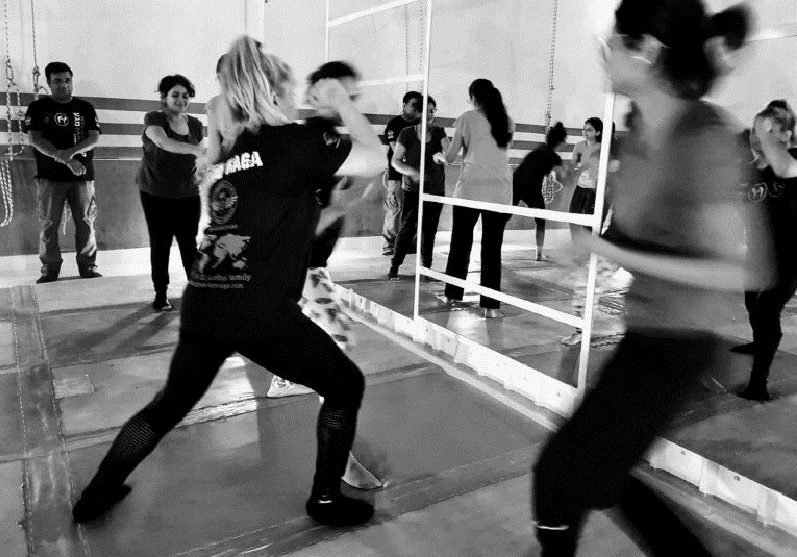 This is a class which concentrates on building of the core muscles and confidence to survive threats on the streets using Krav Maga. So the next time you're being robbed off your bag, there's no need to worry if you are trained from Delhi Rock!
Session cost: INR 299
1 month: INR 3499
Get a 50% off on an MMA session. Use code: FITART
Book a kickboxing and MMA session with Fitternity's Pay Per Session
Get Started with Fitness:
Mumbai | Delhi | Pune | Bangalore | Gurgaon | Noida | Hyderabad | Ahmedabad | Jaipur | Chandigarh | Faridabad